Paraboot
Number of products: 7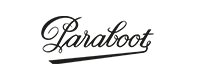 As one of the most prestigious luxury footwear brands, Paraboot stands out for its unparalleled craftsmanship, enduring style, and a rich heritage dating back more than a century. As a brand deeply rooted in the traditions of French shoemaking, Paraboot has consistently represented the perfect fusion of classic elegance and modern functionality.

Paraboot: A Storied Legacy
The origins of Paraboot can be traced back to 1908 when Rémy-Alexis Richard, a visionary French cobbler, founded the company in Izeaux. Despite its humble beginnings, Paraboot soon became synonymous with artisanal excellence and innovative women's shoes. In his vision, Richard sought to create shoes that were not only aesthetically pleasing, but also durable.
Shoes connoisseurs will find paradise at Paraboot
It is like embarking on a journey through time when one enters a Paraboot store. Featuring elegant interiors and carefully curated displays, the shop pays homage to the brand's rich history while showcasing its latest collections. A Paraboot store offers an unparalleled shopping experience, regardless of whether you are an experienced collector of fine footwear or a newcomer seeking to invest in quality.
The History of the Paraboot Brand
As a testament to the brand's ability to seamlessly blend heritage with innovation, the Paraboot collection is a testament to this ability. A timeless classic, the "Michael" model was introduced in 1945 and remains a well-loved model today due to its comfort and versatility. The Norwegian welt construction is another feature that distinguishes this shoe from many others in the Paraboot lineup.
Paraboot Online Store: A World of Convenience
Providing its exquisite collection through its online store has enabled Paraboot to seamlessly adapt to a world where digital presence is paramount, even when selling something as traditional as men's shoes. Having a digital storefront is similar to having a physical Paraboot store in terms of quality and attention to detail. In addition to browsing the entire product collection, customers are also able to learn more about the products and make purchases online.
Paraboot – Where Legacy Meets Luxury
Paraboot stands out as a beacon of quality and consistency in a world where fashion trends come and go. Over the course of more than a century, the Paraboot brand has endured not by following fads, but by adhering to the principles of timeless craftsmanship and elegant design. Whether you visit a Paraboot store or browse their online collection, you're bound to discover shoes that transcend mere fashion and become an integral part of your personal style.