Puma
Number of products: 450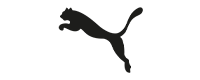 Forever. Faster. It all started with a cat - the symbol of the brand. The qualities of a puma inspired Rudolf Dassler when he founded the company in 1948: confidence, agility, spirit and curiosity. These attributes became the foundation of the brand. For more than 75 years, Puma has drawn on them in its efforts to push sport and culture forward. The brand continues to create pieces that look as good as they perform - in line with the philosophy that their designs of today are the icons of tomorrow.

Puma - A Name Synonymous with Style and Performance
When it comes to the world of sportswear and athleisure, few brands are as iconic and beloved as Puma. Whether you're a die-hard athlete or simply someone who appreciates comfortable and stylish clothing, Puma has something for everyone. Let's take a closer look at what makes Puma the go-to brand for sporty and trendy individuals worldwide.
Enjoy the Wide Selection of Assortment
In today's fast-paced world, convenience is key, and the Puma online store delivers just that. With a few clicks, you can explore their extensive range of products from the comfort of your own home. No need to battle through crowded malls or deal with long checkout lines. Puma's online store is a haven for those who value both their time and their fashion choices.
Puma Products for Sportsmen and Women
Puma's product range is nothing short of impressive. Whether you're into running, soccer, basketball, or just want to elevate your casual style, Puma has you covered.
Athletic Footwear: Puma women's sneakers are legendary. Known for their comfort, durability, and style, they're a favorite among athletes and sneakerheads alike. From the classic Puma Suede to the high-performance Puma Ignite series, there's a pair for every activity and fashion statement.
Apparel for Every Occasion: The brand isn't just about Puma men's sneakers. Their apparel collection is equally diverse. From sleek leggings and performance-enhancing sports bras for the gym to trendy hoodies and tees for casual outings, Puma blends functionality and fashion seamlessly.
Sporting Gear: If you're into sports, Puma Suede has the gear you need to up your game. Whether you're a football fanatic or a golf enthusiast, their sporting equipment is designed to enhance your performance. Plus, it looks good too!
Accessories Galore: The devil is in the details, and Puma knows it. Their accessory lineup includes everything from stylish backpacks and caps to essential socks and belts. It's all about adding that finishing touch to your sporty ensemble.
Collaborations: Puma is no stranger to collaborations with top designers and celebrities. These limited-edition collections like the Puma Rs-X, bring a fresh twist to classic Puma styles. It's a chance to own something truly unique and fashion-forward.
Sustainability: In an era where eco-consciousness is more important than ever, Puma is taking steps to reduce its environmental footprint. They offer a range of sustainable products made from recycled materials. Shopping with a conscience has never been easier.
Puma Store for In-Person Enjoyment
For those who prefer the tangible shopping experience, Puma has physical stores around the world. Stepping into a Puma store is like entering a sports and fashion haven. The carefully curated displays, friendly staff, and the chance to try on your favorite pieces in person make it a memorable outing. Whether you're on the hunt for the perfect running shoe or just want to browse the latest athleisure trends, a visit to a Puma store is a treat.